Cookbook Writing and Food Photography Workshop
Share your voice with the world through your very own cookbook, all while being guided through ev...
Share your voice with the world through your very own cookbook, all while being guided through every single step of the process!
After going through the personal experience of writing an self-publishing Mamacita (with no background experience in food writing) and later having my cookbook published by The Princeton Architectural Press, one of the most common questions from friends, family members and acquaintances has been "how can I do the same?"
Writing your own cookbook is a big and exciting project that takes a lot of love, work, and precision. And after lightly coaching countless friends through the confusion and frustration during their book writing process, I knew that I wanted to share my strategies + resources for creating a beautiful cookbook without being overwhelmed during the process (or needing to be an industry professional). 
This workshop is the outcome of months of planning a detailed program that pulls back any mystery or fear around cookbook-writing, and takes you step-by-step through creating your book, photographing and styling your own recipes, all while creating a community of support + accountability.
As a student, you will have the opportunity to ask industry professionals such as Holly La Due, my editor for Mamacita, your most pressing questions about the world of publishing, what publishers are looking for, and whether or not you need an agent.
You will also be led by industry professionals AJ Ragasa a food photographer who has worked on cookbooks such as Mamacita, and photographed the delicious meals for local Westerly Kitchen, and Nia Wang, an artist with over 20 cookbook and food magazine editorials under her belt, currently serving SP Studio as a Food Photographer and Graphic Designer. Both of them will show you how to compose your book using principles of art and beauty as well as dig deeper into technical photography and lighting skills to create a visual representation of your ideas that will impact and delight your readers.
After taking this workshop, you will be able to walk away with the knowledge, skills and confidence it takes to self-publish or pitch your book to publishers. Every student will get the opportunity to take their own food photos (you don't need a professional camera for this class) and walk away with a draft proposal that can serve as a foundation for your manuscript or pitch. 
Tickets include lunch, light snacks and coffee/tea. Each workshop session would be six hours total and hosted in Seattle. 
Ticket Purchase FAQ:
- Tickets are refundable up until January 5th
- After January 5th your ticket cost will be transferable to future workshops.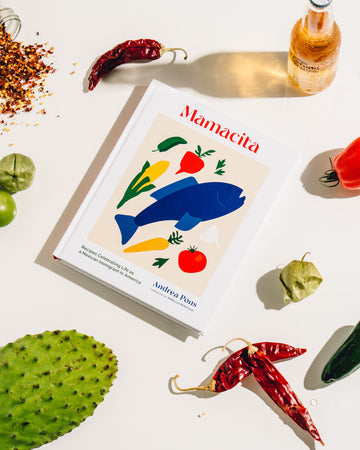 Join the community